About Us
DRAGONS DESTINY OF TRIUMPH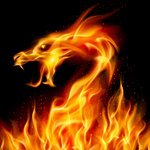 We're excited to have you here for up-to-date news on the gaming niche!
Welcome. We're here to deliver a lot of value and will continue to bring exceptional game reviews, including some of your favorite games that you may own and some much anticipated future releases. Also, you can expect to see plenty of unbiased video game reviews covering some of the top rated and most popular games and related accessories of these products. Dragons Flight Gaming will continue to bring you all of this currently from these platforms - PS3, PS4, Xbox 360, XBOX One, PC games with emphasis on best gameplay, graphics, sound on the market today and so much more.
Of course you can be the judge of what you think the best product for you personally is and that is why there's plenty of variety. We will consistently add fresh new reviewed gaming videos to ensure we are providing the latest up to date quality of products to help with your decision making of what you want to play or purchase, including tips and strategies on passing tough gaming levels and bosses.
Check back often as we will be offering regular discounts and other special amazing deals on bundle packages to offer even more value! Please subscribe to Dragons Flight Gaming Site to receive your FREE Ultimate Pokémon Strategy Guide sent directly to your email address. Periodically, for being a subscriber of ours you can expect to be rewarded with FREE gifts like gaming guides, cheat and discount codes, special offers and so much more.
Thanks for checking out Dragons Flight Gaming site for all of your gaming needs!
We look forward to serving you and showing our appreciation for being a valued customer of Dragons Flight Gaming site.
Also, when you click on any of the videos to watch you will be able to like and share our page and have an option to leave a comment within Facebook. So please use this feature and if you have any requests or questions about anything specific that is not here already then let us know. We will do what we can to accommodate and make that available.
Thanks again!
Dragons Flight Gaming Site Team
http://dragonsflightgaming.vydio-x.com
Contact us: dragonsflightgaming@gmail.com
Facebook Fan Page
Join Our Growing community on our Facebook Fan Page - Fans Of Video Games to interact with other serious gamers.
Here you can freely discuss your favorite video games, upcoming popular games, strategies on passing certain levels and so much more. This includes full support from the Dragons Flight Gaming Team.
Thanks ahead of time for your involvement and in helping Dragons Flight Gaming Site and all it's members have the best gaming experince possible. Look forward to providing up to date unbiased review gaming videos, including all of the most popular and your favorites. Check back often as there will be continuous discounts on a variety of PC, Xbox One and PS4 Games. Also, we will soon be including the Wii console game review videos and a lot more very soon!!
Dragons Flight Gaming Site Team
http://dragonsflightgaming.vydio-x.com
https://www.facebook.com/dragonsflightgaming